Untitled
immersive installation with durational performance,
2021 -2023
Leading you down dark corridors and dimly lit rooms, this body consumes, subjects, digests. Its leathery skin is stitched together by hand at distorted and faulty angles subjecting you to its bodily presence

This immersive installation encompasses a dark labyrinth of architectural unease. Hidden among this overwhelming body, you might stumble onto other presences. Durational performance, smell, sensory and bodily experience are important elements of this installation and centre on the personal narrative of the visitor. Exploring the unsettling and vibrant qualities of wallpaper as medium and bodily agent in an interactive work.


Monochromatic texture, ominous patterns and the architectural uncanny merge with a fascination for the physicality and agency of the objects surrounding us in an embodied experience. The wallpaper is approached as a body, a dynamic and complex organism with an incomprehensible agency. Wallpaper is a dissembler, a medium that openly misleads by transforming and reconstructing spaces. This leathery skin hides the bones and skeletal of the room under a layer of deceptive beauty.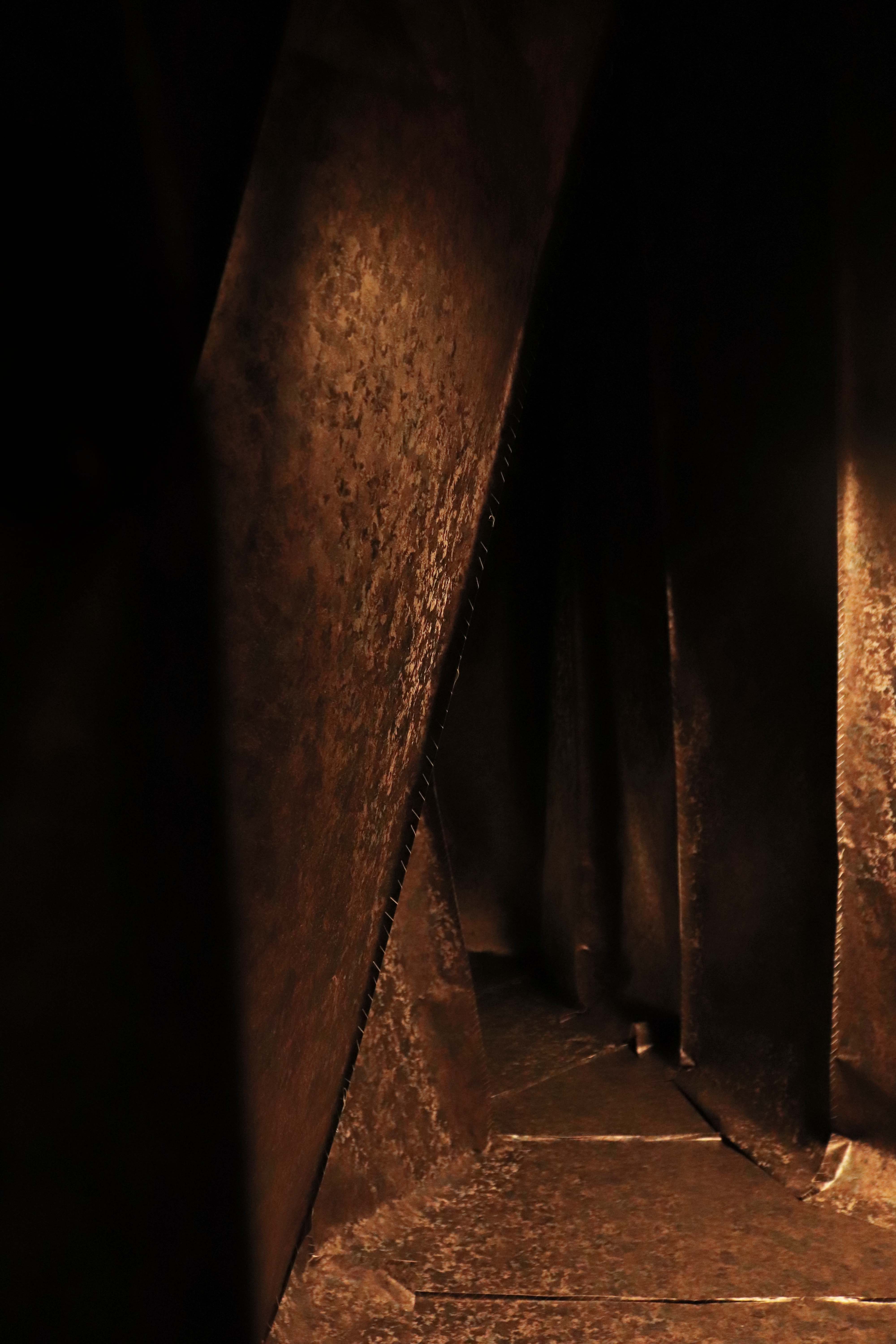 Untitled, immersive installation, 2021-2023
Untitled, immersive installation, 2021-2023
Untitled, immersive installation, 2021-2023
Untitled, immersive installation, 2021-2023
Untitled, immersive installation, 2021-2023
DOOResidency curated by Aleksandra Wojt
Photography by Paulina Winiarska
Untitled, immersive installation, 2021-2023
DOOResidency curated by Aleksandra Wojt
Photography by Paulina Winiarska
Untitled, immersive installation, 2021-2023
DOOResidency curated by Aleksandra Wojt
Photography by Paulina Winiarska
Untitled, immersive installation, 2021-2023
Untitled, immersive installation, 2021-2023
Untitled, immersive installation, 2021-2023