Untitled, performative installation, 2019
One ruin. Two eerie entities. Upon coming closer, you may perceive a breath. Alien figures seem to move ever so slightly, making you doubt whether it's due to a technical mechanism, a human being or it's simply your own mind playing tricks on you.

Inspired by Flemish medieval costume dress, one costume is covered with hundreds of ceramic eyes, representing an enormous weight of suffocating folds. The costume pieces can be worn by humans but they could also be worn by a lifeless doll. The sculptural black ruin confronts you with a misplaced absence. The remains of something that was ripped out and disappeared. I'm interested in the border between a sculpture and performer, the fragile division between what's an object and what's a being.These sculptural works open up a dialogue between the dichotomy of presence and absence. When is something really present? Do hidden and immaterial objects have a different kind of presence and agency?
Untitled, performative installation, 2019

Untitled, performative installation, 2019
Untitled, performative installation, 2019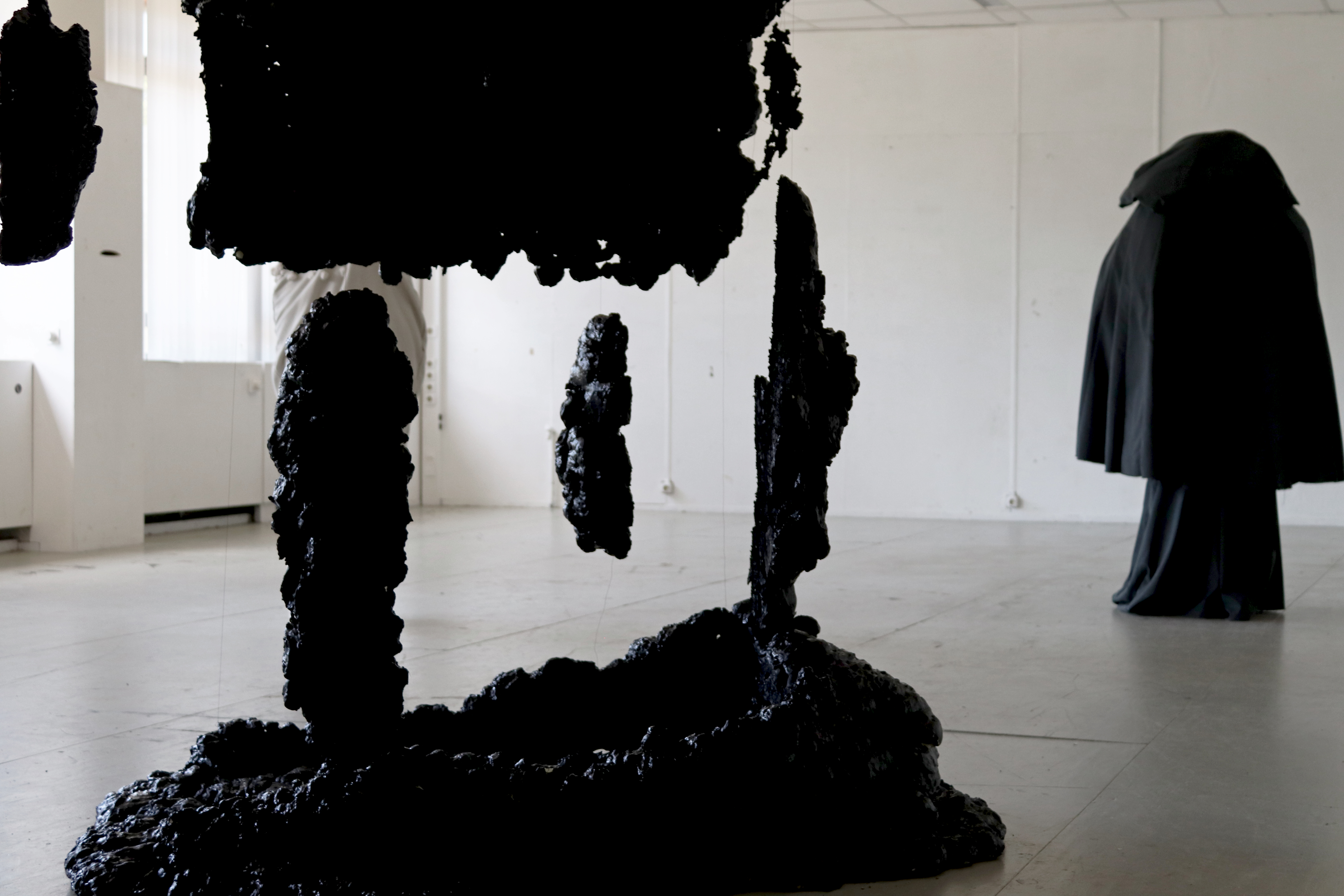 Untitled, performative installation, 2019